Patient Testimonials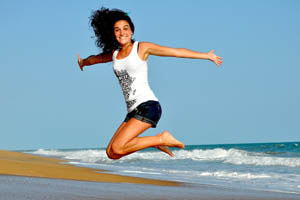 "Dr. Morgan came in on a weekend to care for my wrist when a dog bite me years ago. He has continued to care for me and my family for our orthopedic needs. He is an amazing physician and involves the patient in every aspect of their care. He truly cares about each patient! He even called me to check on my progress. He's excellent in every way! Go see him for your orthopedic needs… you won't be sorry!"
"I have had 2 surgeries performed by Dr. Morgan and his expertise and patient care and the reason I can continue doing Crossfit!"
"After my shoulder did not fully respond to therapy and an injection, Dr. Morgan operated on my shoulder. I have done great and will see him for all my joint problems."
"Dr. Bobby did a great job. I was very luck to get such a young attractive doctor. I though his interest in tattoos was wonderful. I heard he has one too."
"I had a great appointment with Dr. Morgan. He was on time and treated me with the upmost respect. I will see him for all my orthopedic needs and will also recommend him to anyone."
"Dr. Morgan is absolutely the best orthopedic surgeon that I have ever dealt with. He is very thorough, knowledgeable and his patient care is second to none. He not only showed interest in my recovery at office visits, but will also call me at home to check on my progress – unheard of in a lot of practices. I would not be able to continue to doing the things I love if it had not been for Dr. Morgan performing my most recent shoulder surgery!"
"Dr. Morgan is amazing! He cares about each and every patient. He does what is right for the patient, not just what is the best for his pocket! He is family oriented, caring and not to mention, a super physician. His operative skills are great! Overall, he is the best!!"
"Excellent surgeon, great bedside manner, always took time to sit down and explain things to us!"
"Dr. Morgan and his staff are AMAZING! They listened to my concerns, thoroughly reviewed my x-rays, got me scheduled for surgery quickly. They explained everything to me from the actual procedure to the insurance process. I am confident that I am in great hands going into surgery."
"Dr. Morgan listened and spent time discussing my problem using the x-rays. He put my diagnosis in clear and understandable language and answered all my questions. I especially appreciate his humor and his down-to-earth, professional manner."
Dr. Robert Morgan and his staff were very professional and easy to talk to. Everything was explained clearly and at no time did I feel like things were being rushed. Dr. Morgans assessment was spot on. Highly recommend!
"Dr. Morgan is wonderful and caring surgeon who takes time to explain the problem or condition as well as the procedure to correct it. He is very personable and relates very well with those of us who need his expertise."
"Dr. Morgan was very courteous. He listen to what I had to say. Then explain everything to me about my leg. Gave me some instruction that he want me to do for my leg. He was me to call him if I have any problems."
"I have had nothing but good experiences here with Dr. Morgan. Had knee surgery and now being treated for my shoulder. I am more than happy with the care of both the doctor and the staff."
"I have seen Dr. Morgan for rotator cuff tears and am scheduled for surgery. I can't say enough great things about Dr. Morgan–great personality, bedside manner and extremely informative about the plan for my care."
"Dr. Morgan was very attentive and listened to my concerns. My wife and daughter were there with me, and he listened to their concerns and answered their questions. He showed he was interested in what was best for my recovery."
"Dr. Morgan always has time to provide extra tips and assistance during the visit."
"Dr Morgan is always nice and informative. He treats us like he's known us forever."
"Dr. Morgan showed compassion and offered more than once to answer any questions we had."
"Great service, excellent professionalism, very satisfied with the entire process! Thank you."
"Dr Morgan did an exceptional Job! Answered all of my questions and more, was very clear and concise!"
"Dr Morgan's professionalism, quality of service and overall attitude of helping me were exceptional!"
"Dr. Morgan makes you feel comfortable, always listens and has a wonderful demeanor. Excellent physician.
"Dr. Morgan was always very friendly and seemed like he was interested in what I had to say. He never seemed to be in big hurry to complete our visit."
"Dr Morgan was excellent in explaining everything about the injury and course of action to recovery."
"Dr. Morgan took time to explain in everyday language patient could understand and ended visit with asking me if there are any questions – giving me an option to ask any questions if something was said above my understanding level or something I felt that was not covered. He also smiled during visit that could take away any sign of apprehension I may have had."
"I loved Dr. Morgan! He made me feel comfortable and like my problem/pain mattered and we were going to find a solution."
"Dr. Morgan took the time to talk about what to expect over the course of healing. He did not talk down to us or over our heads either."
"Dr Morgan listened, told me what he felt was the right path for me to recover. He explained what I needed to know in an easily understood manner. He was patient with me and at each visit did not make me feel rushed and that he cared about what I had to say! I know I am in the best condition that I could be in, given my injury, because of his expertise. He's tops!
He had a great personality, with sense of humor, not cut and dried at all. Made me at ease. He was very thorough, listened to my concerns, and explanations were very clear. Did not make me feel like I was just another dollar bill in his pocket."
"Dr. Morgan explained my condition with terminology I could understand clearly and explained if surgery were to take place down the road what it would entail and how long it would take to recover."
"Dr Morgan asked how I was doing. He looked at my knee and told me how I could be successful in continuing my good health. He was pleasant and made me laugh. HE has a good manner that relaxes a patient."
"Very considerate and empathetic regarding my orthopedic issues. Dr Morgan went the extra mile and he treats patients in a professional / respectful manner."
"He was extremely friendly and talked to me on layman's terms. He gave me options about what could be done and did not recommend and MRI and surgery right away."